How bookmakers cheat players
It is no secret that betting companies do not always pursue only one goal – to give players the opportunity to earn money on their favorite gambling or betting on sporting events. In many cases, the hidden benefit for the bookmaker is the opportunity to make money on players by any available methods, and not always they are honest. A very large number of users of online entertainment in one way or another became involved in fraud. If you do not want to be among these people, here you can familiarize yourself with the most common methods of deception and how they can be avoided if you are more attentive to details.
Choosing an unlicensed betting company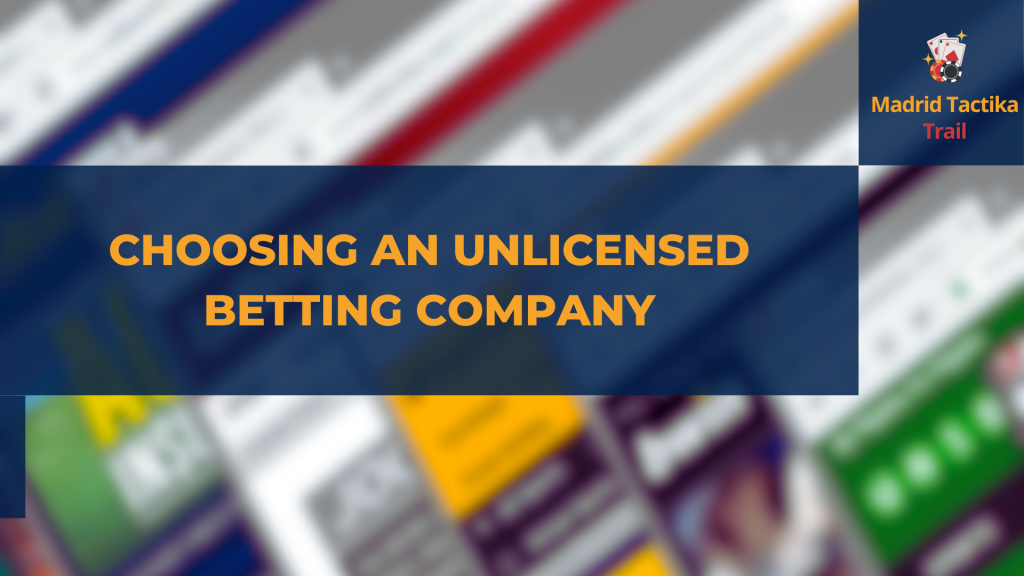 Many beginners often face the problem of choosing a betting company where they would like to bet or play their favorite gambling games. And sometimes, even because of the rush to start playing, they choose the first companies that are not verified or work without a gambling license. This is a fatal mistake at the earliest stage, because such companies can offer unfair promotions, hold, for example, non-existent sporting events or games in them in advance will be held with constant losses to the client. The player may not immediately notice the catch and lose a considerable amount of money, which will leave a bad impression of gambling entertainment online. To avoid this try to learn as much as possible about the platform on which you are going to play, find out if they have a license. If the documents they have everything in order and most of their regular users are satisfied – then feel free to try yourself.
Choosing what to bet on in a bookmaker's office. Instructions for beginners.
Unfavorable promotional offers
Every player is happy to get a good welcome bonus or to get some extra money in their account thanks to a promo code. Bookmakers are well aware of this and offer extremely favourable deals to attract players to their platform. However, not always such offers can really be considered favorable. Here it is important to pay attention to the pitfalls. For example, if you are offered a large welcome bonus, such as doubling the amount you make on your first deposit and free spins. Yes, the amount will indeed come to your account and you can use it in the games, but the question is what percentage of this amount you will have to win back to withdraw them later? If you do not pay attention to this, you risk losing not only the «gift» money, but also your own money. Excessive withdrawal limits are one of the conditions that can be considered fraudulent, as such amounts are sometimes simply impossible to win back.
Bets that are made without the user's participation
Many players register on several gambling sites at once to make it more convenient to play, and then begin to forget about it gradually using only one – the most convenient. Or simply stop betting and forget to close their gaming account. Another serious mistake. For any bets and games, you, as a user, need to make money, which in any case remain on your account. And if you have not logged into your gaming account for a long time, some bookmakers have learned to make pre-loss bets on your behalf without your direct participation. The bet has been placed, the funds have been debited and you will have almost no opportunity to prove that it was not you who made the bet. Thus, this is another common way for dishonest bookmakers to make money on their clients.
Return of lost bet with odds of 1
Have you ever faced a phrase from a bookmaker that the line was incorrectly calculated or the formation of the bet itself was not done correctly, and now, having apologized, they return your bet with a coefficient equal to 1? Well, this is another trick that bookmakers use, especially if they notice that the bet amount is quite large.
Denial of withdrawal request
Many players face the fact that when they want to withdraw money from the account there are problems and the office refuses to do so. More often than not, this is another way to make money from the client. Sometimes it looks like just a banal delay before withdrawal, you are asked to send some additional documents and they take too long to process them, or they say that there is some failure in the system and withdrawal is temporarily blocked. And some players even block their profile without the possibility to withdraw honestly won funds. In this case, the player can do nothing and loses everything. At the heart of it all is the choice of proven companies, because such machinations are often found on unscrupulous sites.
Mistakenly provided low odds ratios
Some bookmakers attract attention by showing inflated odds in advance and the player falls into a trap, even the most experienced. This can also include cheating users who have not been authorized, as they are shown completely different, higher quotes. This is all rather created simply to attract more people to themselves, however, on this bookmaker's office is very good money.